Association Welcomes New Board Member
Membership Voted 20-Year Charter Veteran to Serve on the Association's Board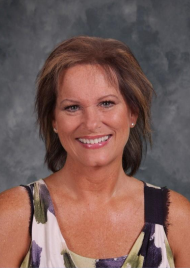 The Arizona Charter Schools Association's membership elected Heidi Mitchell, Reid Traditional Schools Chief Executive Officer, to serve a three-year term as school representative on its Board of Directors.
Mitchell leads one of Arizona's first charter schools, Reid Traditional Schools' Valley Academy, named a 2014 National Blue Ribbon School. Mitchell also earned the distinction of being named the 2010 Arizona Charter School Business Leader of the Year and has served on the Association's Charter Leaders Advisory Council for the past five years, currently as its chairperson.
As the school member representative on the Association's Board of Directors, Mitchell will work with charter leaders to voice issues and concerns of the membership.
"Membership voice is an important factor in the success of the Arizona Charter Schools Association's mission," said Eileen Sigmund, Association President and CEO. "As a 20-year veteran of Arizona's charter movement, Heidi is a true leader. She will serve as a trusted voice for our member schools, helping guide the direction of our organization and our state's robust charter movement."
As CEO of Reid Traditional Schools, which has a proven track record of academic and financial success, Mitchell has advocated for charters since 1995, mentoring new operators, attending legislative roundtables, meeting with key legislators and reviewing new charter applications for the Arizona State Board for Charter Schools.
"It's been my pleasure to have worked with charters on many levels, as a parent, as a school board member, and as an administrator," said Mitchell. "I'm honored now to help the Association support the quality education options that Arizona's children need and deserve."
As a 501(c)3, the Arizona Charter Schools Association is the leading support organization for public charter schools in Arizona. With one of the highest percentages of students attending public charter schools, Arizona continues to be one of the fastest growing states in the charter school movement. Arizona is home to 556 charter schools serving 170,755 students. Recent data indicate that Arizona's charter students outperformed nearly every other state on the 2015 National Assessment of Educational Progress. On eighth grade mathematics, for instance, Arizona charter students scored in a statistical dead heat with Massachusetts, the highest scoring of the 50 states.
The Association believes that all Arizona students should have access to a high quality public school and focuses on creating and sharing innovative programs designed to support leaders and teachers as they work to improve student achievement.
-###-
About the Arizona Charter Schools Association
The Arizona Charter Schools Association is a nonprofit organization whose mission is to support student achievement though high-quality charter schools, advocate for student equity and charter school autonomy, and lead Arizona charter schools as a sustainable, strong, credible organization. For more information, visit www.azcharters.org or call 602.944.0644.