More families choosing Arizona public charter schools
By Megan Gilbertson
We live in a personalized age, and there's nothing more individual than, well, the individual.
Here in Arizona, families are not relegated to their zoned neighborhood school, and instead are provided the right to find and select a school that best fits their child.
And what choice is outpacing the rest? Public charter schools.
Newly-released data from the Arizona Department of Education show that public charter schools now serve 185,900 students or 17 percent of Arizona's public school students, a 6 percent increase over FY16. These figures are consistent with the trend that has continued for over a decade: families are demanding quality schools and Arizona's charter sector is responding. Arizona charter school performance is also on the rise, as our students outperformed their peers on state and national assessments.

Our research team took a closer look at the enrollment data and found something that some may find surprising: Arizona public charter schools serve a "majority minority" student population. In other words, the new data show that an increasing majority of Arizona's charter school students are comprised of minority student groups. In fact, the charter school sector currently serves higher percentages of African-American, Asian, and multiracial students than districts. As the graph below shows, 55 percent of Arizona charter students identify in racial and ethnic groups other than white as of October 1, 2016.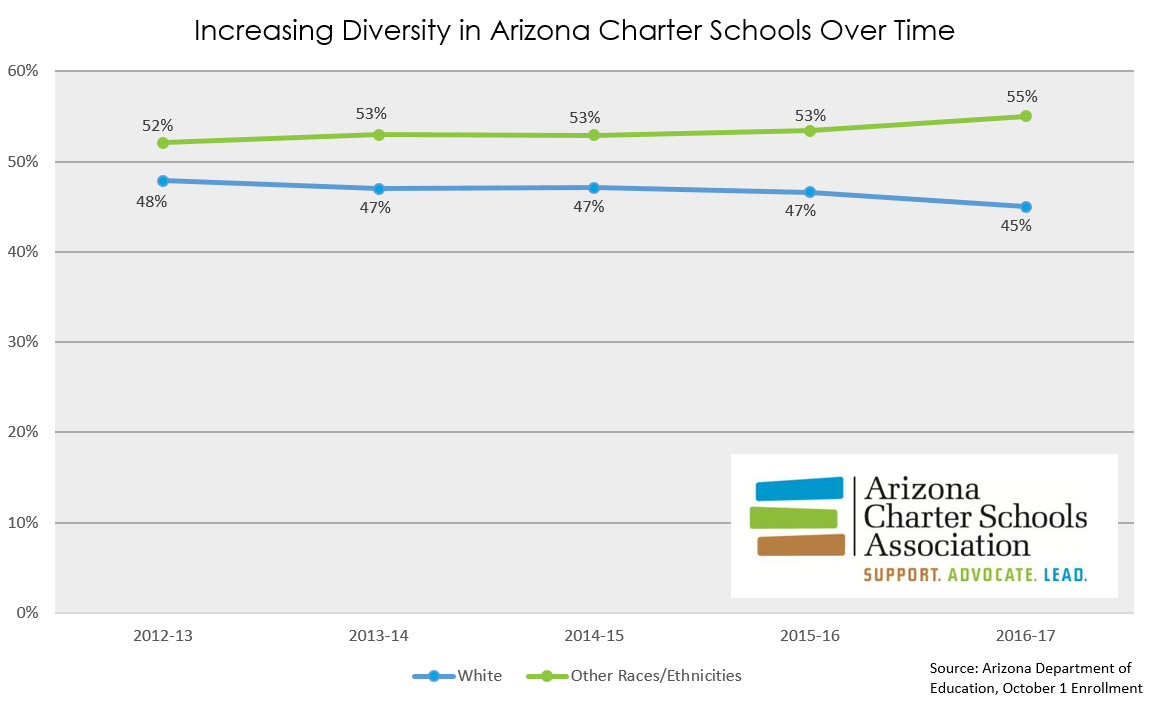 Arizona's public charter schools help students from a variety of backgrounds succeed, meeting the demand of Arizona's families to provide quality school options focused on unlocking the potential within each student.