Phoenix Collegiate Academy student uses father's memory as motivation to succeed
By Jamar Younger
Adam Jackson has always been a top-notch student who excelled academically and socially.
However, after Jackson's father and biggest supporter died unexpectedly from cardiac arrest while being hospitalized for pneumonia, the high school junior lost his motivation.
Normally active and enthusiastic, Jackson descended into a depressive state, which affected his academic performance and caused his grades to temporarily drop.
Jackson grew up without his mother, who wasn't involved in his life after he moved from the Los Angeles area to Phoenix as a young child, and was now fatherless. His grandparents provided his only familial support.
To make matters worse, his grandmother was diagnosed with breast cancer around the same time, although she was able to conquer the disease and make a full recovery.
"I couldn't find the motivation to continue in school. I lost a part of me," said Jackson, 18, now a senior who will graduate from the school on May 23. "I just didn't feel like doing anything."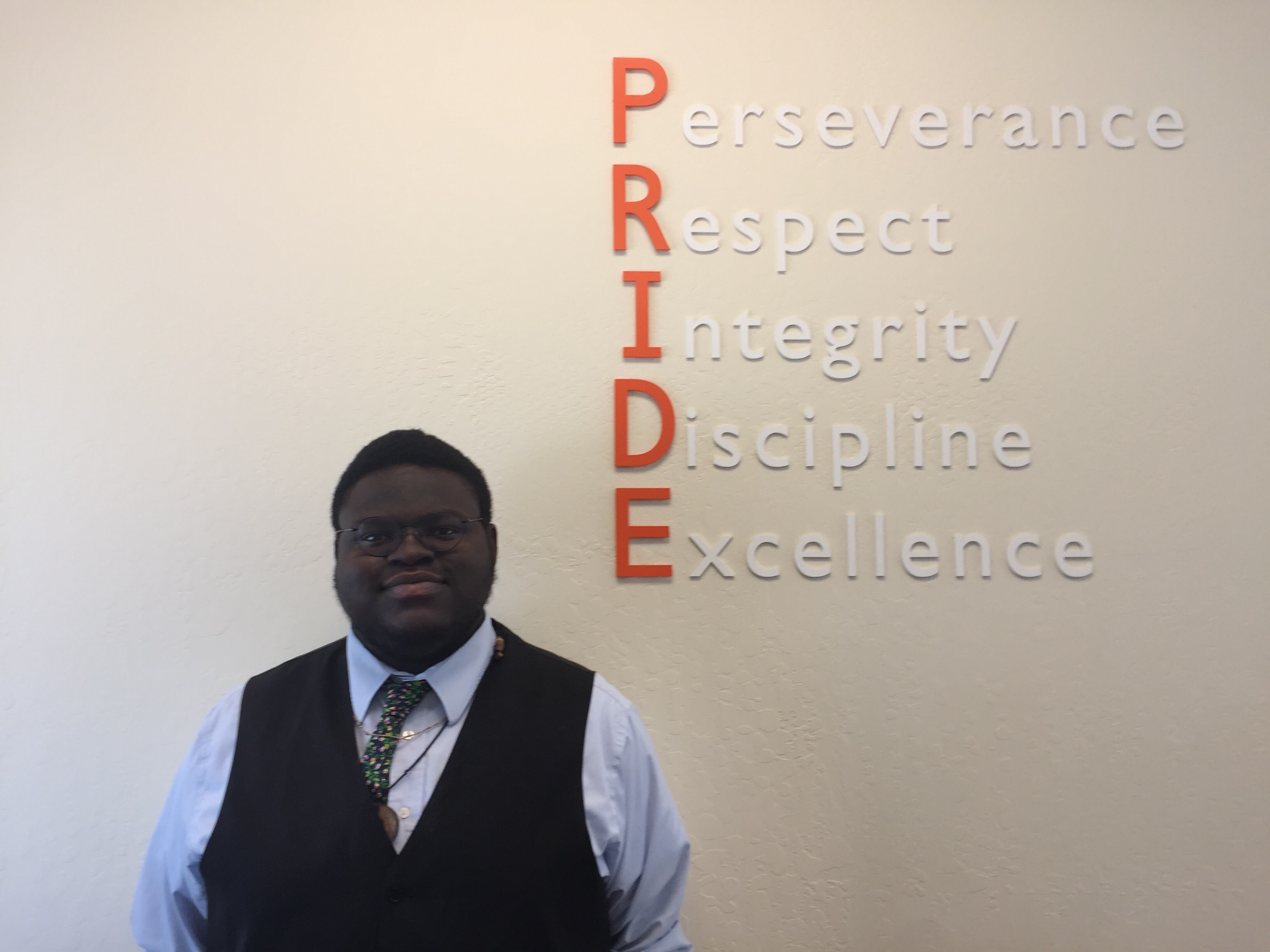 Luckily, Jackson had another family who helped pull him from the depths and back onto the path towards success: his teachers, classmates and other staff members at PCA.
This support, along with the enduring memory of his father, allowed him to push through his biggest obstacle and become the first PCA student to receive a full-ride scholarship to an out-of-state school.
That accomplishment was just one item on a long list of high school accolades.
Jackson was accepted to eight colleges, choosing to attend Bowdoin College, a liberal arts school in Brunswick, Maine.
He was also the first PCA student accepted into Arizona's STEP college-prep program, which helps low-income students enroll and graduate from college.
During his time at PCA, Jackson started Minds of America, an organization that focuses on diversity, social justice and how people can collaborate to discuss those issues. For his final project, he is researching how environmental racism and injustice affects Native Americans.
In addition, Jackson took numerous AP classes, participated in the school's robotics program and is an accomplished singer who will perform at the school's graduation.
Of course, the unassuming, soft-spoken student doesn't like to talk about his talents or achievements.
If you ask him about his biggest accomplishments, he'll simply mention getting accepted to college. Then he'll pivot away from his accomplishments and credit PCA's counselor, Andrea Glenn, as well as his teachers and classmates for helping him persevere through his father's death.
"Coming to Phoenix Collegiate Academy was a breath of fresh air. There was more time to invest in education rather than being a face among a big horde of people," he said.
His father remains his biggest influence and the main person who encouraged Jackson to apply to college.
"He always pushed me to apply to these colleges and be more successful than he was," he said of his father, Adam Jackson Sr., who was a dispatcher for an airport shuttle service. "I used his memory as my motivation to move forward."
Although Jackson eschews praise and credits those around him, people who know Jackson are more than willing to brag on his behalf.
"He's super-motivated and well-rounded," said Glenn, PCA's counselor. "He's extremely polite and humble, so despite the fact that he has all of these great accolades, he doesn't boast about them. And, unless you probe him, he doesn't tell you about them."
Jackson, who chose Bowdoin because he believed the college was a good fit, is unfazed by the idea of living on the other side of the country.
Besides, he'll have his dad's memory to provide motivation.
"I knew he would be proud of the accomplishments I've had so far," he said.